Over 1,300 Red Crossers and nearly 400 emergency vehicles were pre-positioned over the weekend, and now it's time for Phase 2 deployment.
The Monroe County Red Cross chapter has 4 local volunteers & our Emergency Response Vehicle in PA and NY right now, with more to go!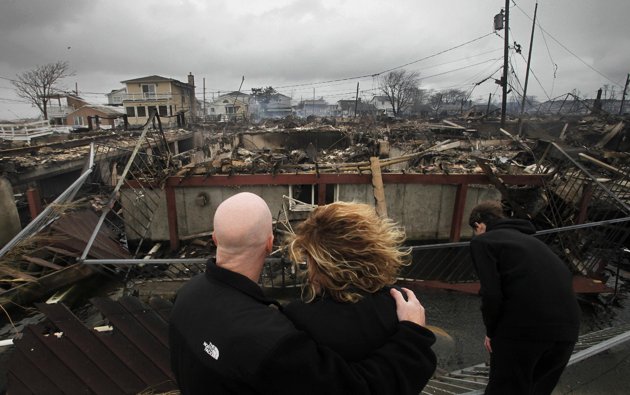 AP Photo by Mark Lennihan
To help victims of #Sandy:
Visit

www.redcross.org

, which is the best way for your listeners to connect with us for a donation.

Text to give,

text the word REDCROSS to 90999 to make a $10 donation.

Contributions may also be sent to your local Red Cross chapter at 411 E. 7th Street, Bloomington, IN 47408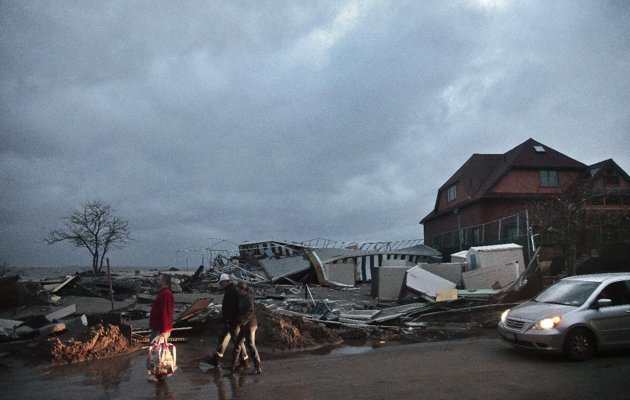 AP Photo by Bebeto Matthews
National Red Cross fund raising content:
Donations help the Red Cross provide shelter, food, emotional support and other assistance to those affected by Hurricane Sandy can be sent to the American Red Cross, P.O. Box 37243, Washington, DC 20013.