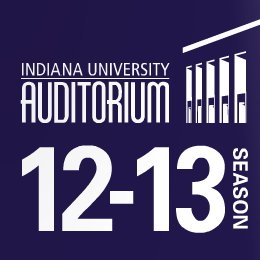 Traces!
Cirque meets STOMP in an urban stage spectacle!
Coming to IU Auditorium
February 15th and 16th
No safety net. No strings attached. No inhibitions. Just seven human beings defying the limits of human capability through an award-winning, high energy, urban acrobatics routine that has audiences sitting at the edge of their seats!
Fusing the traditions of circus with the dynamism of street performance, TRACES is an explosive display of raw emotion and physicality in an intimate urban setting.
The production opens in a warehouse where a group of survivors communicates the story of rebuilding through expressive acrobatics, music, and dance. The show is "really trying to connect with the audience members as if we're just like them," said Bradley Henderson, one of the performers. "We're not superheroes." Each member showcases astounding athletic ability but augments the pieces with personal touches and pure vulnerability, allowing the seemingly superhuman performers to actually appear human.
Traces combines the energy and makeshift innovativeness of STOMP with the fluidity and death-defying movements of Cirque du Soleil, but adds a touch of intimacy and individuality to create the in-demand show that Time magazine placed on its "The Top 10 Everything of 2011" list.
With jaw-dropping leaps, tumbles, balancing acts, and stunts with bars, the youthful acrobats narrate a story of strength, hope, and friendship. The groundbreaking performance prompted Time to write, "At Cirque you sit in awe. Here you're on the edge of your seat."


Get your tickets NOW


Like IU Auditorium

www.iuauditorium.com

And follow IU Auditorium