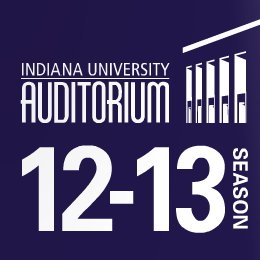 Spamalot!
The jamming and spamming return…

Coming to IU Auditorium - March 6th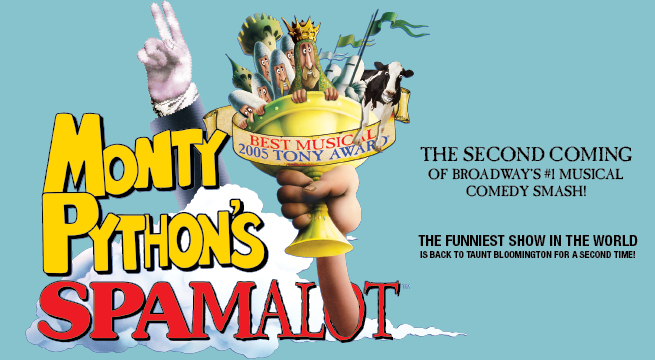 Back by popular demand, the quest for the Holy Grail returns to the IU Auditorium stage in MONTY PYTHON'S SPAMALOT, the hit Broadway musical that lovingly spoofs the 1975 film Monty Python and the Holy Grail—and also lampoons celebrated historical figures, world famous events, and overly serious Broadway musicals!
This King Arthur tale includes the Knights of the Round Table and plenty of men in tights, but with some notable additions to the classic cult film. First, it doesn't come in a metal canister—it's live and full of astonishing comedic drive and energy! Second, it's packed with up-to-the minute pop culture references, Los Angeles Lakers cheerleaders, and a Killer Rabbit.
Spamalot's broad appeal was first evidenced by its three 2005 Tony Awards—including Best Musical—and run of over 1,500 performances. It has been one of the most requested replays at IU Auditorium and is even funnier the second time! The Sunday Times hailed that Monty Python's Spamalot "raises silliness to an art form!"
Get your tickets NOW


Like IU Auditorium

www.iuauditorium.com

And follow IU Auditorium