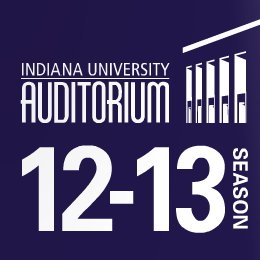 Dreamgirls!
Motown's beautiful talents dream big!
Coming to IU Auditorium
April 23rd and 24th
The sensational new stage production of DREAMGIRLS showcases powerful vocals, dynamic characters, and a spectacular musical score. Full of onstage joy and backstage drama, Dreamgirls tells the story of an up-and-coming 1960s singing girl group and the triumphs and tribulations that come with fame and fortune.
The musical follows the Dreamettes, a trio composed of full-figured lead singer Effie White and best friends Deena Jones and Lorrell Robinson, on their topsy-turvy journeys to stardom.
Relationships are challenged when the Dreamettes meet the influential Curtis Taylor, Jr. at an amateur talent competition in New York City. Curtis replaces temperamental Effie with slender Deena as lead singer, and then altogether ousts Effie by hiring Michelle Morris, renaming the trio The Dreams.
Each character is presented with emotional challenges, and only time will tell if justice wins and the discouraged female performers regain independence and confidence.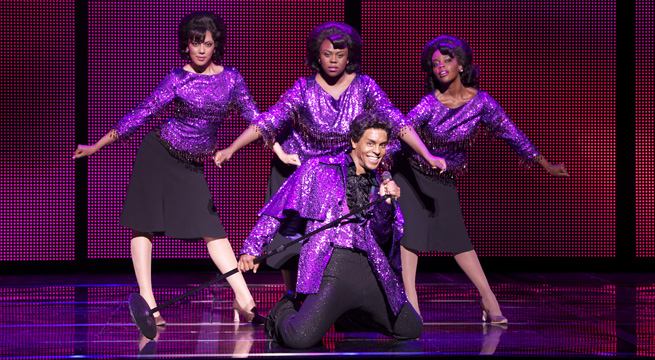 Perhaps the most famous reincarnation of Dreamgirls was the 2006 film adaptation starring Jennifer Hudson as Effie White, Beyoncé Knowles as Deena Jones, Eddie Murphy as James "Thunder" Early, and Jamie Foxx as Curtis Taylor, Jr. Effectively carrying over the musical's themes of prejudice, greed, and chasing dreams, the film won two Academy Awards and six Black Reel Awards.
"When Broadway history is being made, you can feel it," wrote The New York Times. "What you feel is a seismic emotional jolt that sends the audience, as one, right out of its wits."
Get your tickets NOW


Like IU Auditorium

www.iuauditorium.com

And follow IU Auditorium