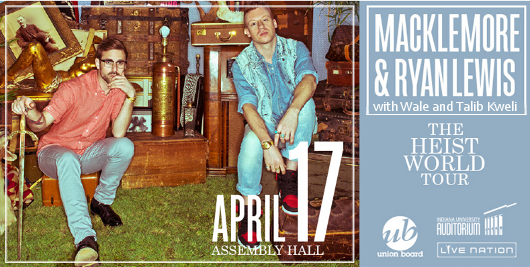 Union Board has announced the official Little 500 concert!
Rap sensation Macklemore and Ryan Lewis with special guests Wale and Talib Kweli at Assembly Hall on Wednesday, April 17 at 7:30 p.m. as IU's official Little 500 concert!
Buy tickets HERE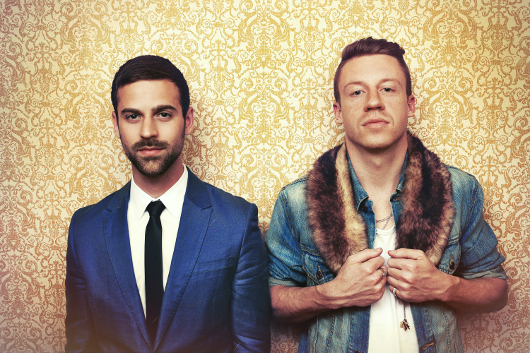 Independent Seattle rapper-producer duo Macklemore and Ryan Lewis exploded onto the airwaves in 2012 with the chart-topping single "Thrift Shop," holding the top spot on the Billboard Hot 100 for four consecutive weeks. Gaining Internet recognition with underground singles like "Wings" and "And We Danced," Macklemore's lyrical prowess and Lewis' clever production have cultivated a rapport with hip-hop and pop fans alike. With their certified-gold debut album The Heist, as well as acclaimed mixtapes and EPs, Macklemore and Ryan Lewis have captivated a broad audience.
Don't miss your opportunity to see this incredible concert live at Little 500!
The show is presented by Union Board, Live Nation, and IU Auditorium.