Live from the...
Studio!
Zakk keeps the hits coming weekdays from 3 to 7...
Like the B97 Facebook page and follow Zakk on Twitter for more hilarity
Monday through Friday, Zakk starts his show with Trending @ the Five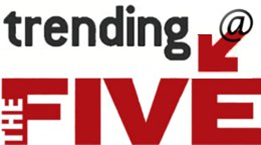 (No, not at 5 o'clock - at 5 minutes after the hour. Confusing, we know)
It's where Zakk takes his trendy ways and plugs you into the ISH lists...
This feature is brought to you by:
Then during the 5 O'clock Freak Out, Zakk takes your requests...
More information about that show is here.