B97 brought the sexy back...
JT definitely brought the sexy back...
And now it's your turn!
Win tickets to see JT live at Bankerslife Fieldhouse!
How to win: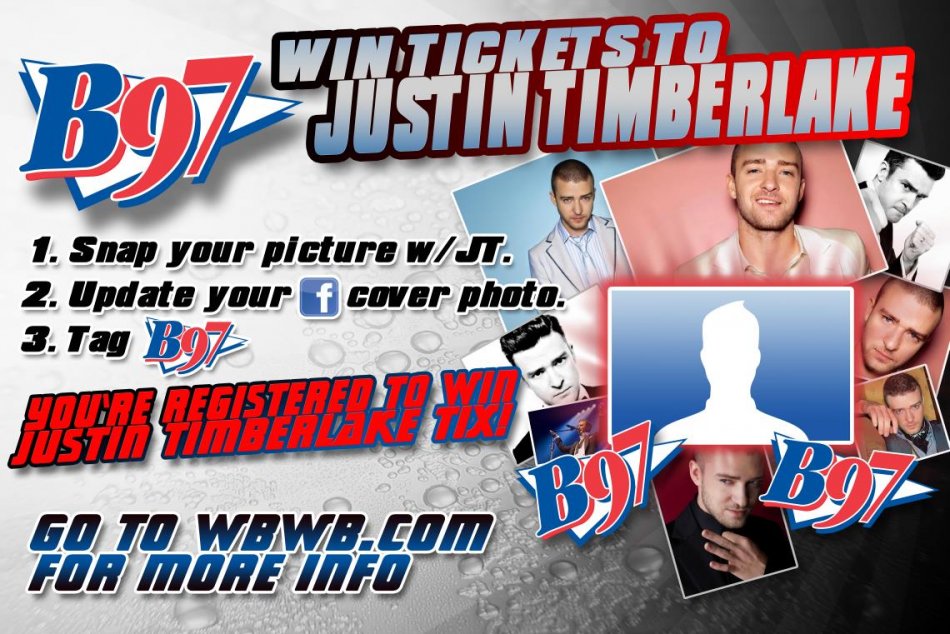 He's won 6 Grammys, 4 Emmys, and he is coming to Indianapolis for one night only.
Wednesday, December 11th, get ready for Justin Timberlake!
To win tickets go to College Mall...
Snap a new facebook cover photo with JT and tag B97.
Then you're in the running!
The banner at the College Mall is just inside Entrance C (between TGIFridays and Dick's)
The winner will be chosen Monday, December 9th during the Morning Excuse.